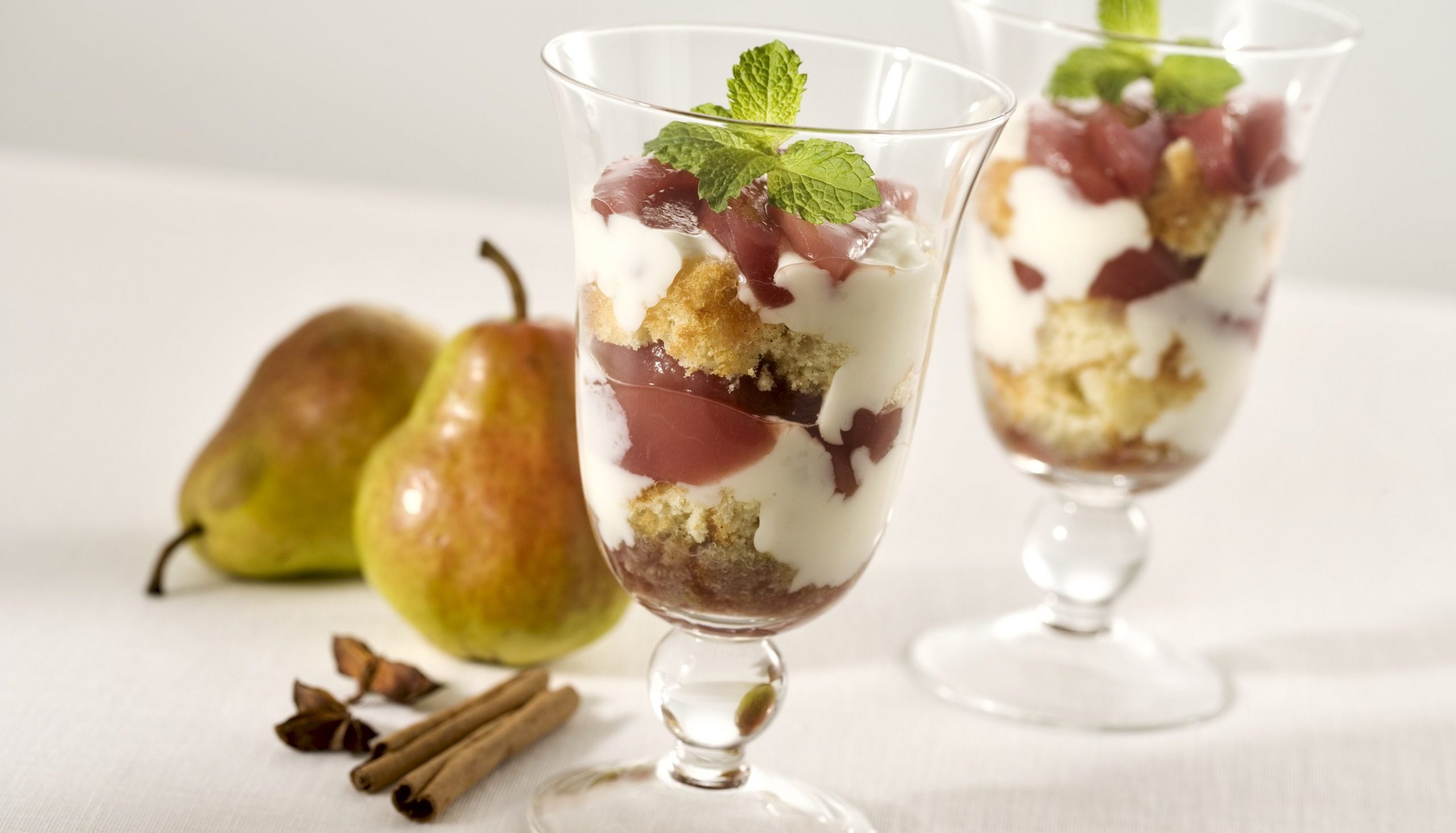 Here is a sweet treat that mixes yummy spices with sweet pears and cream into one delectable dessert.
INGREDIENTS
Batter
4 eggs
4 tablespoons sugar
4 tablespoons flour
8 Brazil nuts
1 teaspoon baking powder
Cream
1 1/2 cups of skim milk
2 tablespoons cornstarch
4 tablespoons sugar
1 teaspoon vanilla essence
1 can of light cream
Sweet Pear
6 USA Pears
½ cup of red wine
½ cup orange juice
1 piece of cinnamon stick
2 cloves
1 star anise
½ cup of sugar
1 teaspoon cornstarch
DIRECTIONS
For the batter, beat the egg whites in the mixer and add the egg yolks one by one until fluffy cream. Add the sugar and beat a little more.
Remove from mixer and gently stir in flour, processed Brazil nuts and baking powder.
Place in a greased medium floured rectangular baking dish and bake in a preheated medium oven (355º) for about 30 minutes, or until a toothpick sticks out. Remove, allow to cool and cut into squares.
For the cream, mix the milk, starch, sugar and vanilla essence and simmer until it boils and thickens.
Remove and add the cream. Wait to warm up.
For pears jam, peel the pears and cut into slices. Put in a pan with the rest of the ingredients and simmer until steeped. Let cool.
Assembly: In a large bowl, place squares of cake interspersed with the cream and pear jam, ending with the pear jam. Refrigerate for about 2 hours. Garnish with mint and serve.
NUTRITION