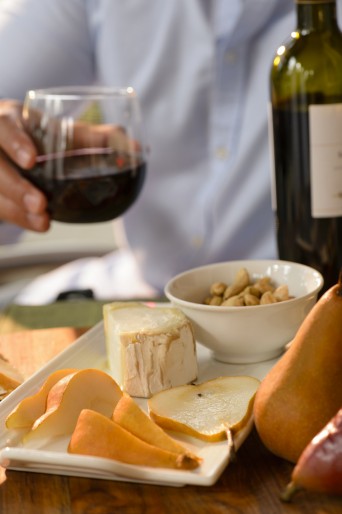 When you taste a sweet, juicy, ripe pear or smell its aroma it's easy to see why this fruit has been
prized for thousands of years. Poets extol the pear's flavor and beauty and artists celebrate its
classic shape and brilliant colors of russet brown, celadon green, golden yellow and fiery red.
Homer, a Greek poet from the eighth century BC, called pears a "gift of the gods," and many cooks
today agree. Pears are incredibly versatile. They are a welcome addition to entrees, breads, salads,
appetizers and desserts and are delicious fresh or cooked in a variety of ways.
Pears take on a new character when combined with cheese and wine. The flavor, scent, and
texture of each pear variety enhances both wine and cheese flavors, which is why this classic trio holds a place of honor on tables around the world.
---
Click on each pear variety below for expert wine and cheese pairings: