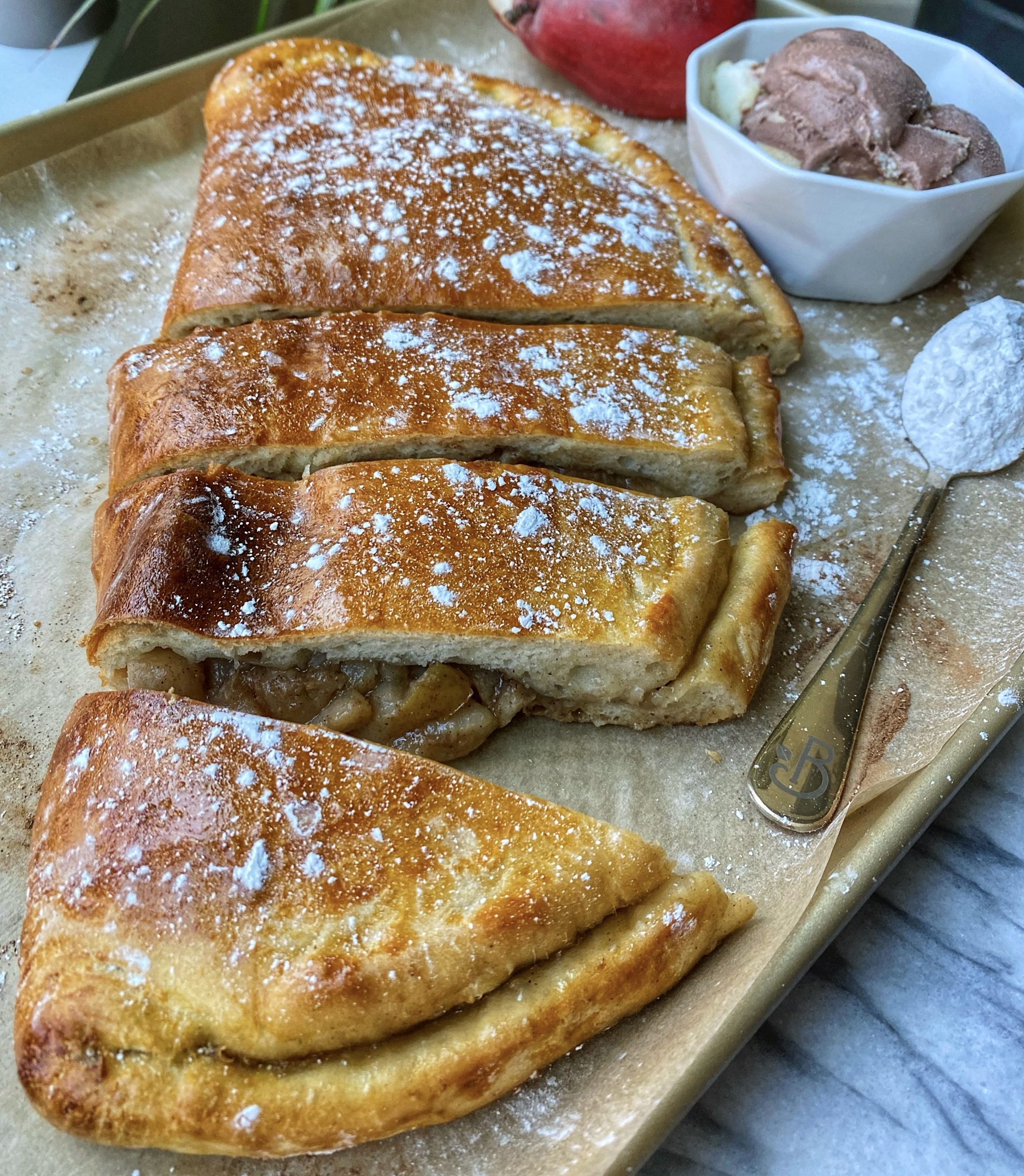 This breakfast calzone with pears is like a hearty fruit filled croissant that's perfect for stimulating your taste buds. Recipe by @healthymoodsf.
INGREDIENTS
1 Ball of plain pizza dough
3 ripe pears diced, preferably red or green Anjou
1 1/2 tablespoons vanilla ghee (or unsalted butter + 1 tsp vanilla extract)
1 tsp cinnamon
1 tablespoons coconut sugar (or any granulated sugar of your choice)
Powdered sugar for garnish (optional)
Egg wash for the dough (2 egg yolks whisked)
DIRECTIONS
Preheat the oven to 400F and line a baking tray with baking paper.
Melt the ghee in a frying pan over medium heat. Add the pears and stir to coat them. Cook for 10 minutes until they are golden brown and soft, but not mushy.
Add the sugar and cook for another 3-4 minutes, or until the sugar has dissolved and coated the pear. Remove from the heat and set aside.
On a lightly floured surface roll the pizza dough into a 12 inch diameter circle.
Place the pear mixture evenly over the dough, leaving 1/3 inch around the edges.
Carefully lift the top edge of the dough towards you and fold the dough in half so that you have a semi-circle. Crimp the edges together to seal the calzone.
Brush the calzone with an egg wash for golden color.
Place the baking tray low in the oven and bake for 20-25 minutes, until the dough is golden on top and the filling heated through.
Remove the calzone from the oven, sprinkle with powdered sugar, slice and serve.
NUTRITION