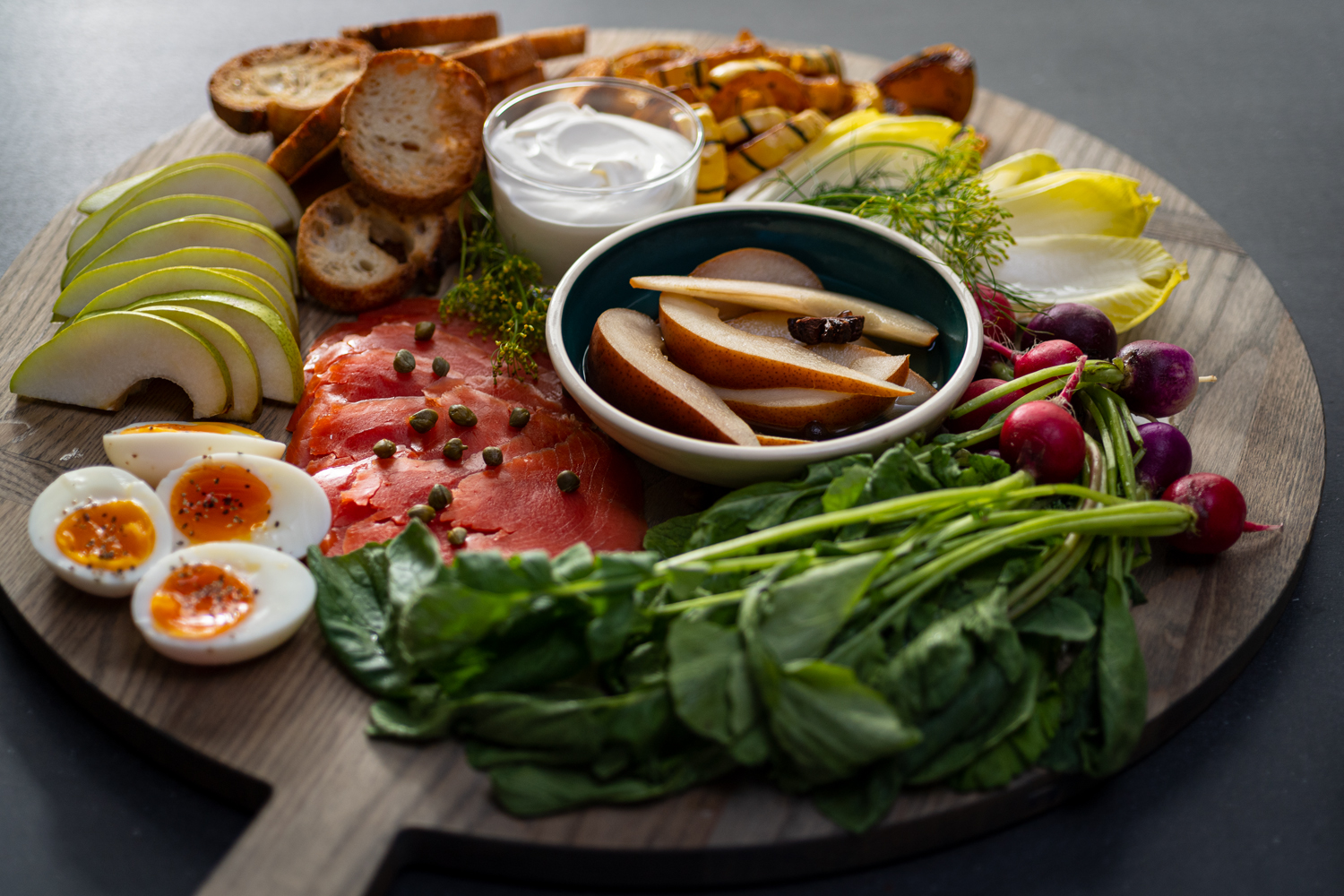 Smorgasbord Snack Board Supper
Cheese, charcuterie, and crudité are no longer reserved for pre-meal noshes, because the "snack board" is becoming a modern way to eat dinner. This board is a European-inspired combination featuring smoked salmon, fruit, vegetables, and accoutrements.
INGREDIENTS
Pickled Bosc Pears
Fresh Green Bartlett Pear Slices
Smoked Salmon
Créme Frâiche
Soft-boiled Eggs
Crostini
Roasted Winter Squash
Belgian Endive
Colorful Radishes
Capers
Dill Sprigs
DIRECTIONS
Tips for Building the "Pearfect" Snack Board Supper:
1) Cut pears and veggies into sticks and spears for easy dipping.
2) Mix cooked and raw pears and veggies for interesting flavor and texture.
3) Include a mix of pears, veggies, protein, and dairy to make a complete meal.
4) Consider this an easy way to create a vegetarian feast.
5) Use crunchy and creamy accoutrements for great texture play.
6) Buy some store-bought items like dips, cheese, meats, and olives for easy meal prep.
7) Choose healthy proteins like smoked salmon, roasted turkey breast, and hummus.
8) Use seasonal vegetables and accompaniments for the freshest taste.
9) Mix salty, sweet, and tart flavors to complement the flavor of pears.
NUTRITION