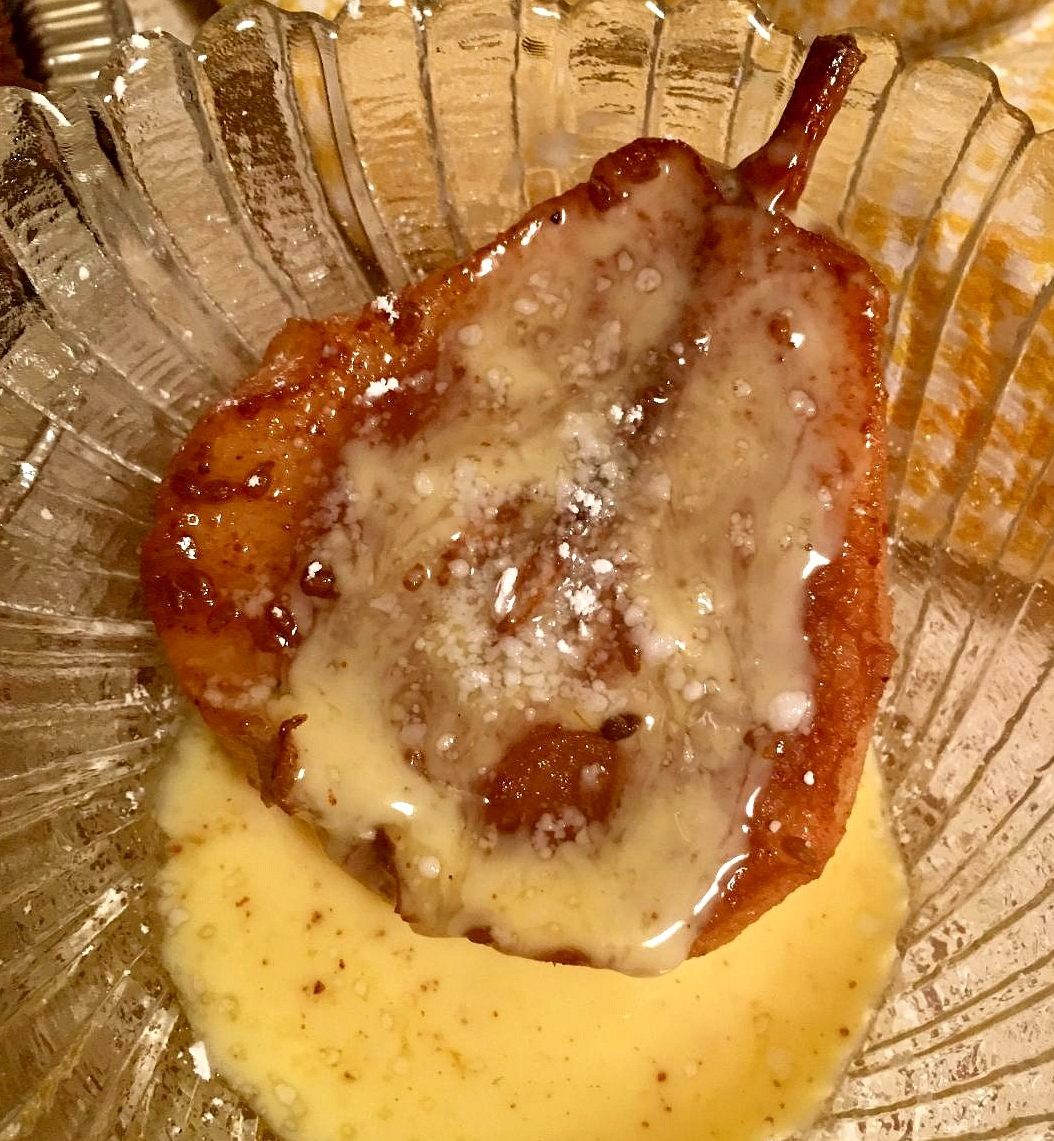 Rum Poached Pears with Eggnog Glaze
Bartlett pears are sweet, succulent and provide the perfect backdrop for a nice soaking of spiced RUM! Drizzled with a thick, and decadent eggnog glaze, these will be your go-to holiday dessert favorite for years to come! Recipe and photography by Oh, Bite It!
INGREDIENTS
3 Bartlett Pears – peeled
Rum (Rum infusions – star anise, cinnamon sticks, cloves, nutmeg, ginger
Glaze:
2 cups Eggnog
1 tsp. ground nutmeg
1/2 tsp. ground ginger
2 cinnamon sticks
DIRECTIONS
Peel the pears, and slice them evenly in half
In a large pot, simmer the rum and all of the spices (to taste)
Add in the pears, and simmer them until they're tender, and well infused with the spiced rum
For the Glaze:
In a med sauce pot, add in the eggnog and the Glaze spices, bring to a simmer while stirring consistently until thick
Serve the pears warm, generously drizzled with the glaze!
NUTRITION