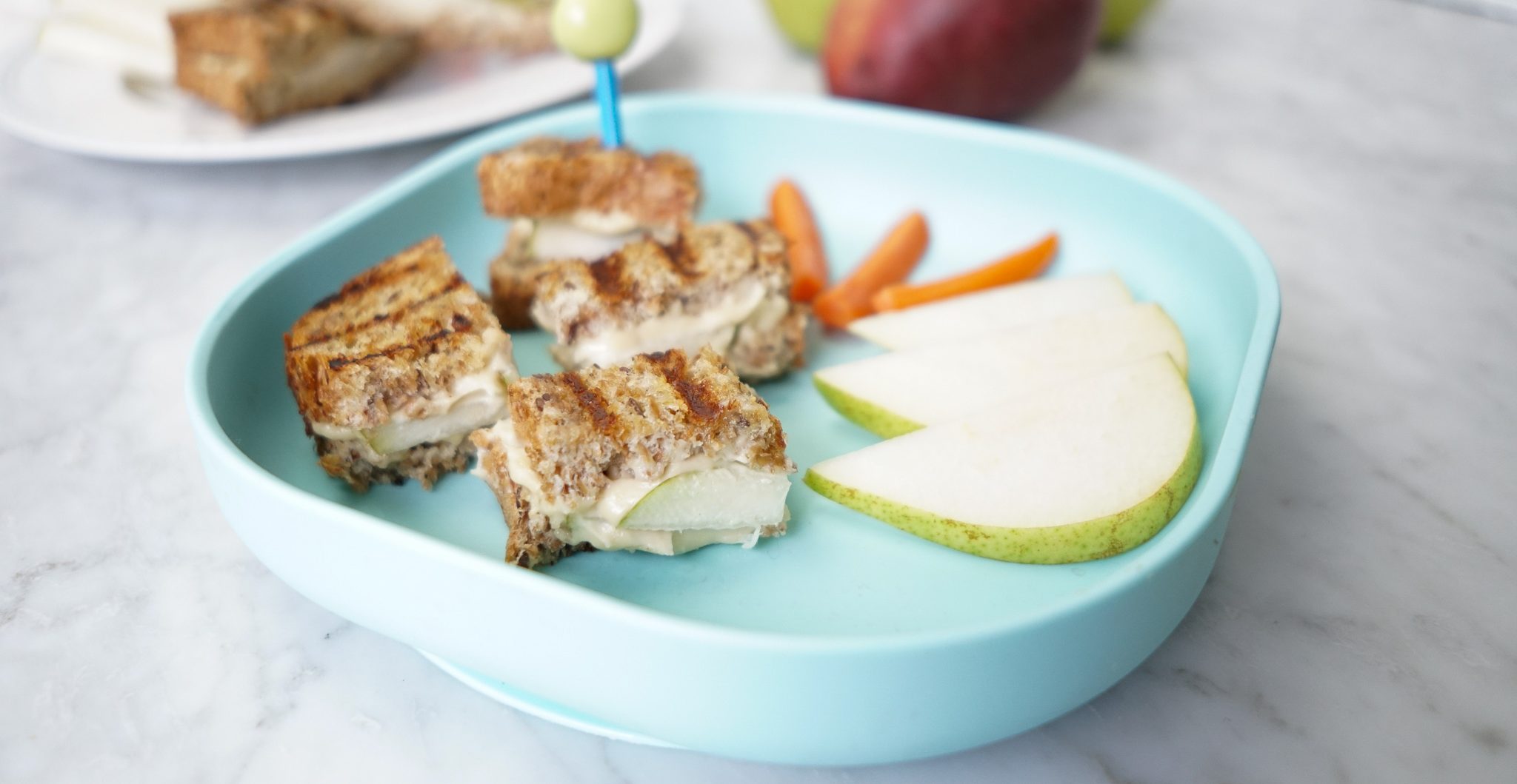 Pear Grilled "Cheeze" Sandwiches
A healthy, plant-based take on a kid favorite, using pears and creamy cashew cheese. Recipe by Plant-Based Juniors.
INGREDIENTS
1 pear, sliced
8 slices bread
2 Tbsp olive oil or vegan butter
1 cup cashews, soaked for 8-12 hours or flash-soaked*
1 garlic clove, minced
2 tsp white miso paste
1 tsp lemon juice
1/4 cup + 1-2 Tbsp water
1/4 tsp salt (optional)
DIRECTIONS
1. Brush olive oil on one side of each slice of bread.
2. Blend drained cashews, garlic, lemon juice, miso paste, 1/4 cup water, and salt (optional) in a high-powdered blender or food processor until smooth, 1-2 minutes. You may need to stop and scrape down the sides with a spatula. If it is too thick to blend, add water, 1 tablespoon at a time, until mixture is thick and smooth, but not watery.
3. Spread cheese on each slice of bread, on the side without oil.
4. Sandwich pear slices between two slices of bread, cheese side inward.
5. Lightly oil a cast-iron pan, skillet, or panini press and grill sandwiches for about 2-3 minutes per side, until bread is golden brown and cheese is warm and melty.
6. Enjoy!
Notes: *Extra cheese can be stored in the refrigerator for 5-7 days. **To flash soak, soak cashews in boiling water for 10 minutes. ***Omit salt for babies >1 year.
NUTRITION