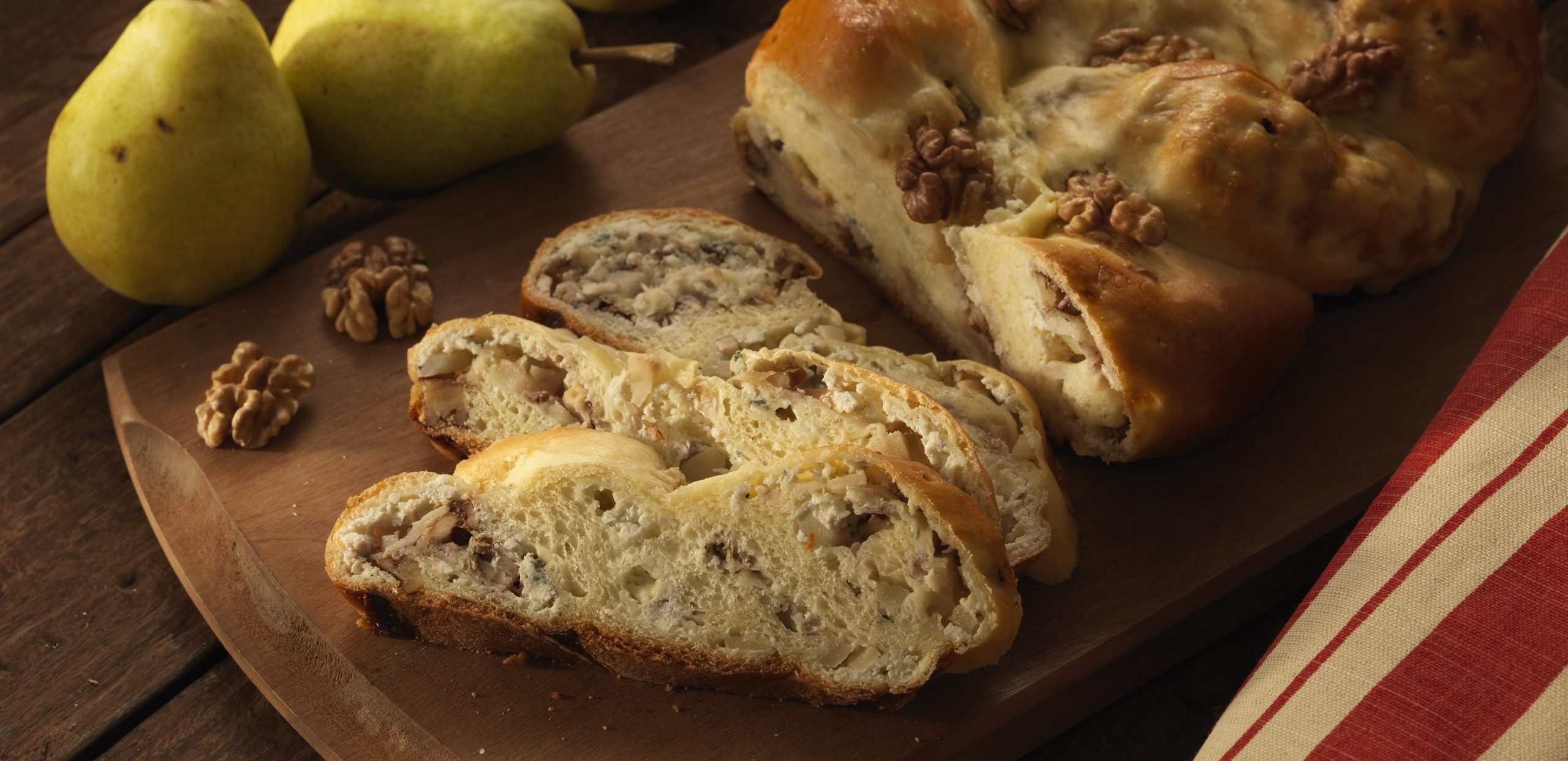 Pear, Gorgonzola and Walnut Bread
This sweet and savory bread recipe from Brazil is perfect for a snack or even dessert!
INGREDIENTS
3 ½ ounces of crumbly Gorgonzola cheese
9 ounces of crumbled fresh ricotta
1 cup of chopped walnuts
3 USA Pears
1 lemon, juiced
1 tablet of fresh yeast (15g)
1 tablespoon sugar
1/2 cup warm skimmed milk
1/4 cup tea
2 eggs
1 teaspoon salt
2 cups wheat flour
DIRECTIONS
Mix together the Gorgonzola cheese, ricotta and walnuts and set aside.
Peel the pears and cut into cubes.
Drizzle pears with lemon juice and mix with 2 tablespoons of flour.
Mix yeast with sugar until dissolved and add warm milk, oil, eggs and salt.
Work in the flour until the dough is firm. Make a ball with the dough, put in an oiled bowl and leave covered with plastic wrap, for about 30 minutes.
Divide the dough into 3 parts. Open each dough again on a floured rectangular surface.
Distribute the reserved stuffing over the dough and pears into cubes.
Roll up like a roll and close the ends tightly. Trance the three rolls, brush the dough with the reserved egg, and place in a greased baking dish.
Let it grow another 30 minutes. Bake in a medium oven (350º), preheated, for about 40 minutes or until golden. Remove, slice and serve.
NUTRITION