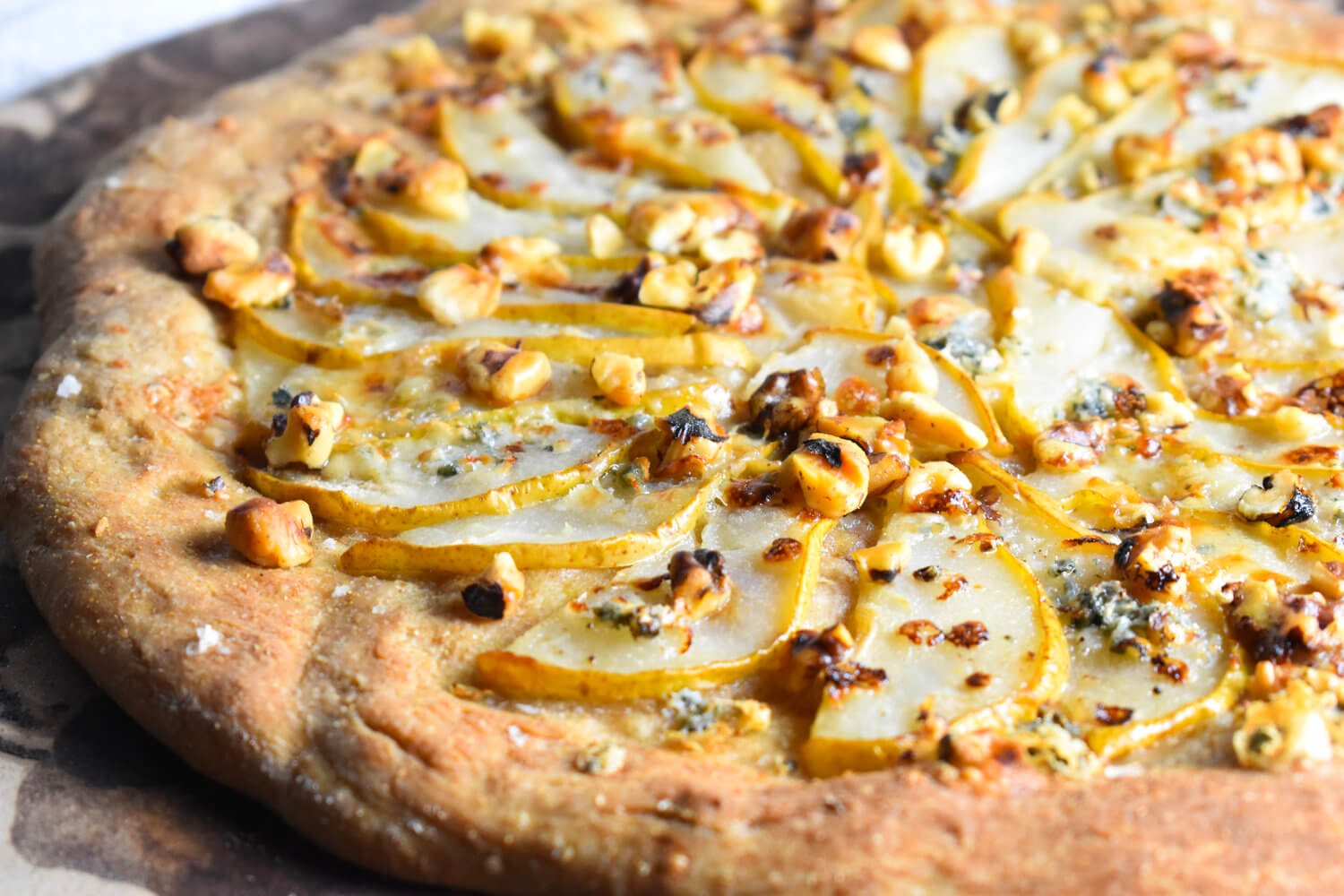 Pear and Gorgonzola Pizza
This is a flavor combination your palate will love! Recipe Developed by Carolyn Williams, RD
INGREDIENTS
1 pre-made whole wheat pizza dough
⅛ cup whole wheat flour
1 tablespoon extra virgin olive oil
½ teaspoon flaky salt
½ teaspoon garlic powder
1 ripe pear, thinly sliced
½ cup gorgonzola, crumbled
⅛ cup walnuts, chopped
Freshly ground black pepper
DIRECTIONS
Preheat oven to 450 degrees. On a lightly flour surface, roll out the pizza dough, adding additional flour as needed to prevent sticking.
Place dough on a lightly oiled pan (I use: Non-Stick Pizza Pan). Spread olive oil evenly across the dough. Sprinkle flaky salt and garlic powder on the dough, making sure to season the crust.
Distribute about half of the gorgonzola cheese on the dough. Lay sliced pears on the pizza dough and sprinkle with remaining gorgonzola cheese and walnuts.
Cook the pizza for about 10-12 minutes, or until crust is golden. Season with a few cracks of black pepper and serve.
Recipe Developed by Carolyn Williams, RD (carolynwilliamsrd.com)
NUTRITION
Serving Size: 1 Slice (103g)
Calories: 240
Fat: 9g
Carbohydrate: 33g
Dietary Fiber: 4g
Protein: 8g