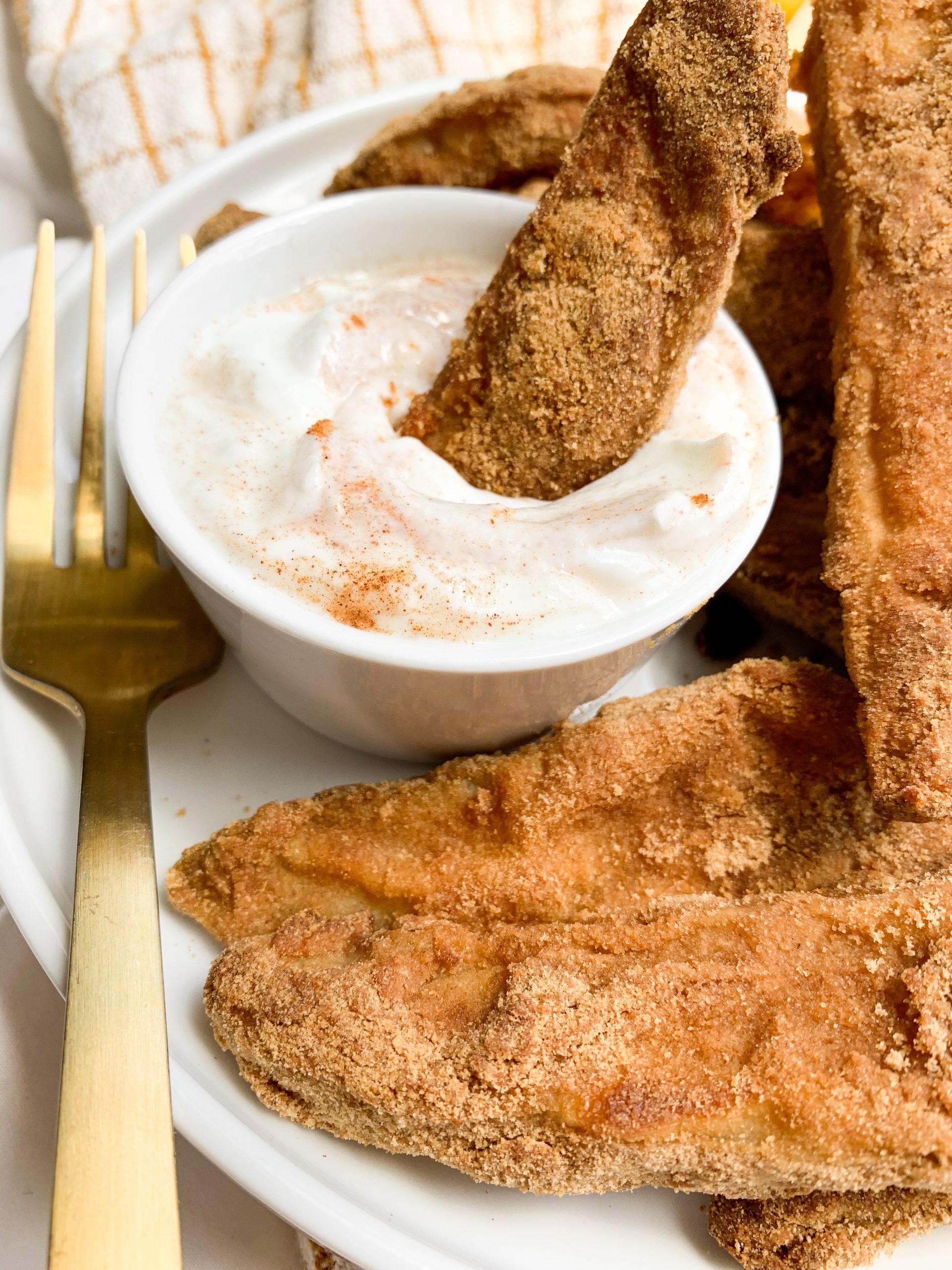 Gluten-Free Air Fryer Pear Fries
This 5 ingredient recipe couldn't be easier and is perfect to make at home with your kiddos! No air fryer? No problem! There are oven instructions as well! Recipe and photography by Elizabeth Moye (@hellospoonful).
INGREDIENTS
2 large firm @USAPears, preferably red or green Anjou
1/2 cup oat flour
1 tablespoons coconut sugar
2 eggs, whisked
1/2 cup graham cracker or teddy graham crumbs
Cooking Spray (optional)
Dipping sauces:
You can use yogurt with honey and cinnamon, but peanut butter or caramel sauce would be delicious as well!
DIRECTIONS
Slice your pears into desired size. Add oat flour and pear slices to a gallon ziplock bag. Toss to coat.
Add your eggs to a bowl and whisk.
Add graham cracker crumbs and sugar to a separate gallon ziplock bag.
Dip pears into egg wash, then place into ziplock bag with graham cracker crumbs + sugar. Shake the bag until all the pear slices are coated in the mixture.
Line up the pear slices in a single layer in the air fryer. Spray with cooking spray.
Turn heat to 380 and air fry for five minutes. Open and flip to the other side, spray with cooking spray, and air fry for another two minutes.
Oven instructions: Follow above steps but place on baking sheet and bake at 350F for 15-20 minutes, flipping halfway through
NUTRITION