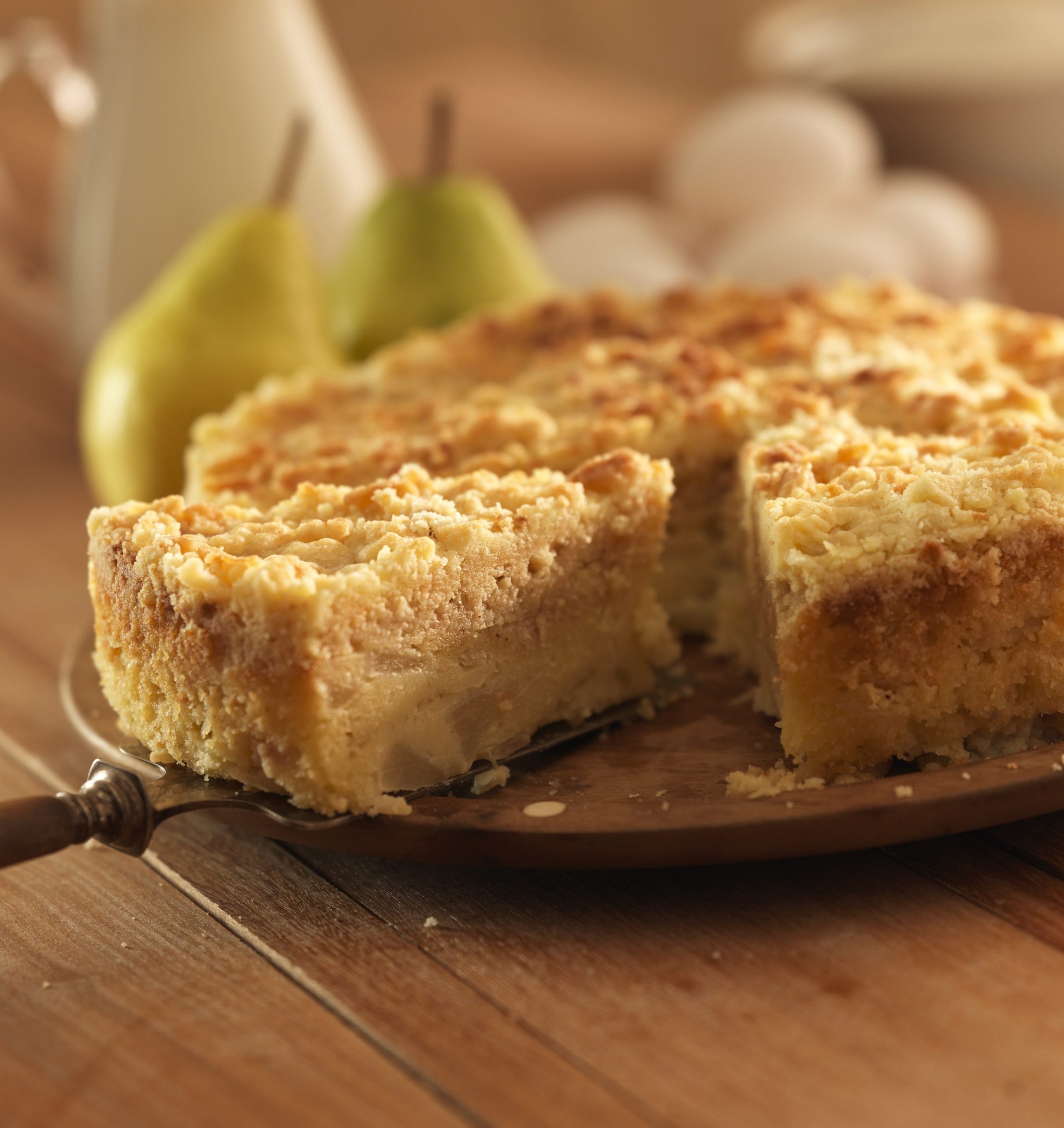 The classic baked French dessert gets a crunchy twist with this delightful recipe from USA Pears Brazil.
INGREDIENTS
5 USA Pears
1 lemon, juiced
4 tablespoons butter
1 cup of sugar
3 eggs
1 cup of flour
1 teaspoon vanilla essence
1 cup of tea
1 tablespoon baking powder
1 cup of flour
½ cup of sugar
4 tablespoons butter
1 teaspoon ground cinnamon
DIRECTIONS
Peel the pears and cut into thin slices. Mix with the lemon juice and place in a buttered buttered removable bottom cake pan.
Beat butter, sugar and eggs in an electric mixer for 5 minutes.
Add the flour, vanilla essence and milk and finally add the baking powder. Put on the pears.
Put the flour, sugar, butter and cinnamon powder in a bowl and mix quickly with your fingertips, forming a thick crumbly mix.
Place on batter and bake in medium oven (395◦), preheated for about 40 minutes.
Wait for it warm and remove from shape. Serve warm or cold.
NUTRITION