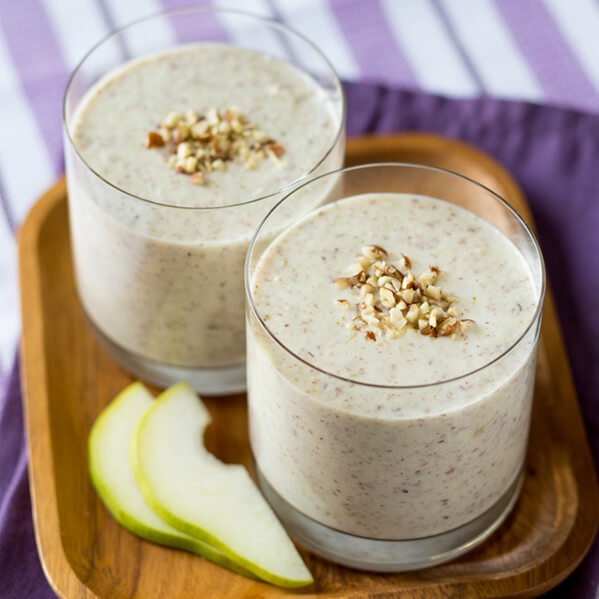 Creamy Pear and Hazelnut Milk Smoothie
This incredibly delicious smoothie couldn't be easier to make. The combination of pear, honey, and vanilla harmonizes perfectly with the hazelnuts, and when everything is pureed together, it gives the milk a wonderful texture and flavor.
INGREDIENTS
1 ripe USA Pear, such as Red Bartlett or Bartlett, cored and cut into large chunks
2 cups milk or milk alternative
⅔ cup whole, raw hazelnuts
½ a vanilla bean, scrapings only, or ½ teaspoon pure vanilla extract
2 tablespoons honey
DIRECTIONS
Place all of the ingredients into a blender and puree at high speed until smooth and creamy.
NUTRITION
Serving Size: 14 oz
Calories: 550
Carbohydrate: 50g
Dietary Fiber: 7g
Protein: 15g